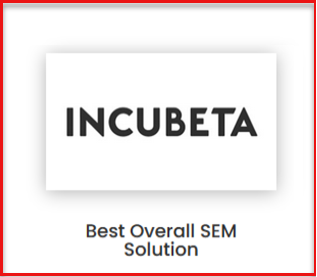 Seamless Search Wins Best SEM Solution at MarTech Breakthrough Awards
Following the official launch of Seamless Search, our proprietary search management platform, we are very pleased  to report that we've won Best Overall SEM Solution at the MarTech Breakthrough Awards! The awards are recognition for the best companies, technologies, and products that break through a heavily crowded MarTech market.
Seamless Search was produced to enable brands to manage paid and organic search holistically. Seamless Search uses machine learning to assess hundreds of thousands of internal and external factors that impact the correlation between paid and organic search to determine the true value of each channel.
Do brands need to pay for branded searches on Google Ads? According to Think with Google, digitisation is changing the behaviour of shoppers. They are increasingly becoming more specific with their branded searches in order to de-risk their trip. Not all branded searches result in a trip of course as many more people are now buying online.
In Aug 2020 there were 18,989,610 branded searches for one of UK's major retailers. These related terms came from just 644 key phrases. 16,600,000 searches were for 1 term only [the brand name] at £0.01
The average cost per click was £0.35. The potential cost if every search was a paid ad could have been £6,646,363 ! Just for August 2020.
Live Unveiling
It goes without saying that we are proud of the team for all of the hard work they've put into Seamless Search over the past year, and we look forward to share more good news and recognition as we continue to roll out the platform. This MarTech Breakthrough Awards win follows our sucess at the Drum Search awards.
If you're interested in learning more about our search technology, you can watch our live unveiling of Seamless Search below. If you are interested to get forecasts for your brands and ads accounts please do get in touch.